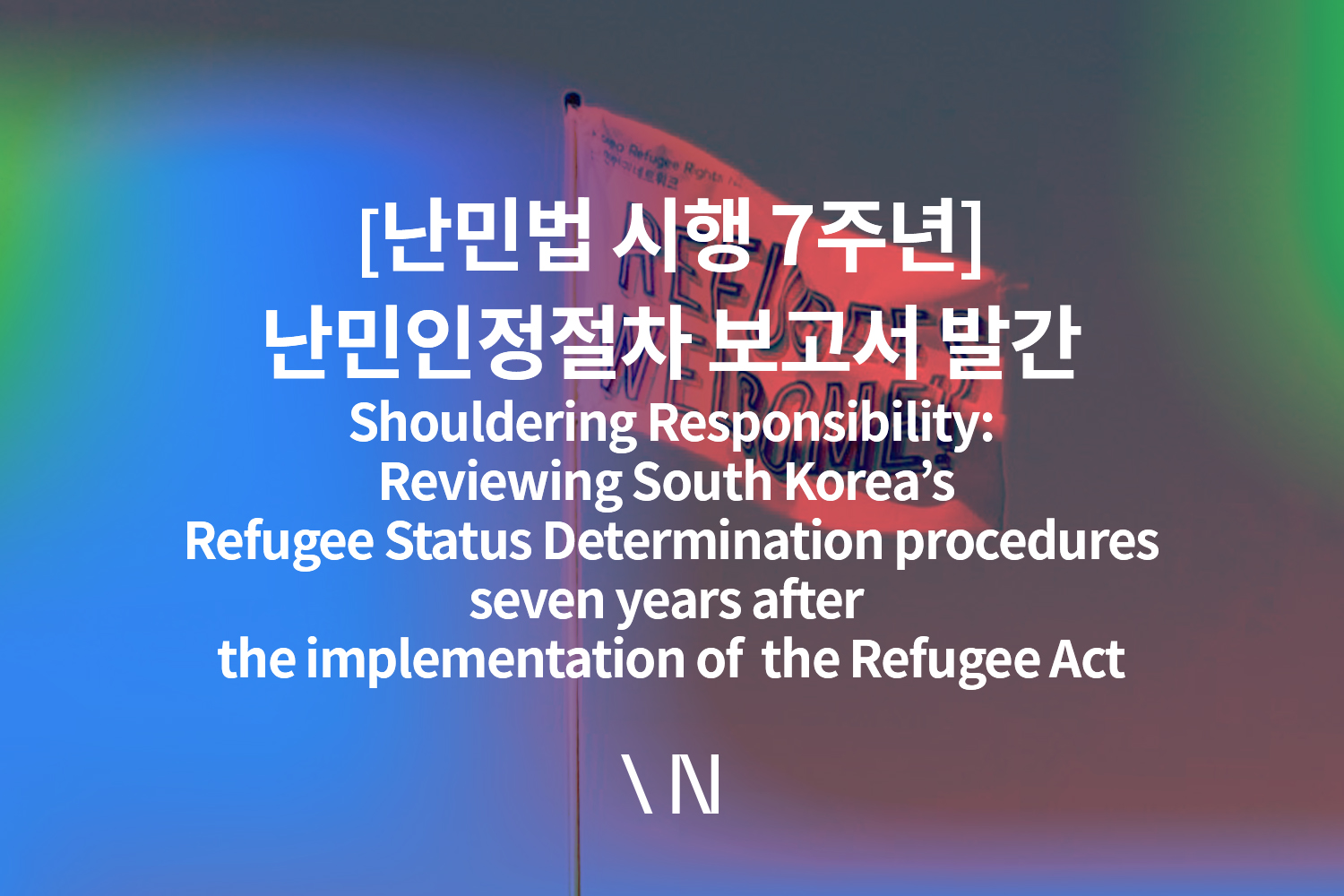 Shouldering Responsibility:
Reviewing South Korea's Refugee Status Determination procedures
seven years after the implementation of the Refugee Act
July 1, 2020 is the 7th anniversary of the implementation of the Refugee Act in South Korea.
The implementation of the Refugee Act in 2013 established a clear legal process for assessing refugee applications in South Korea and demonstrated the Government's commitment to "shouldering greater responsibility in the arena of global refugee policy". However, 7 years on from the Act's enforcement, there are implementation issues which are putting the safety and well-being of refugees at risk and need to be urgently addressed.
Rights Exposure and NANCEN Refugee Rights Center (NANCEN) undertook the current research to review how effective South Korea's Refugee Status Determination procedures set up under the Refugee Act are in ensuring the protection of refugees.
Highlights:
§ Recognition rates:
Between 2014 and 2019, the percentage of applicants granted some form of protection was 10%, with a mere 2% receiving grants of refugee status. For example, in 2018, the 28 European Union (EU) countries granted some form of protection to 37% of applicants at the initial decision.
§ Resourcing and delays in deciding refugee applications:
In 2019, there were 65 officials employed to review refugee applications at the initial decision stage. This is not sufficient to keep pace with the number of applications, which is currently over 15,000 a year. This has resulted in a significant backlog with 22,321 people awaiting an initial decision at the end of 2019. Applicants had to wait over a year on average in 2019 to receive a decision on their application, despite the Refugee Act stating that decisions must be made within six months.
§ Prejudicial behaviour by officials:
Interviewees reported that Immigration officers displayed prejudiced and hostile attitudes towards applicants; did not examine the merits of their case; prevented them from providing evidence to support their application; and even falsified the interview transcript.
§ Issues in the appeals process:
Appeal recognition rates are extremely low, with just 50 individuals being granted refugee status between 2016 and 2019 out of 13,452 appeals (a recognition rate of 0.4%). In 2019, there were just three successful appeals out of 3,478 applications.
Download ↓